3 Axis CNC Mill
---
3 axis CNC mill equipped with automatic tool and workpiece probing, and integrated with automatic machine tending. ​
Applications:​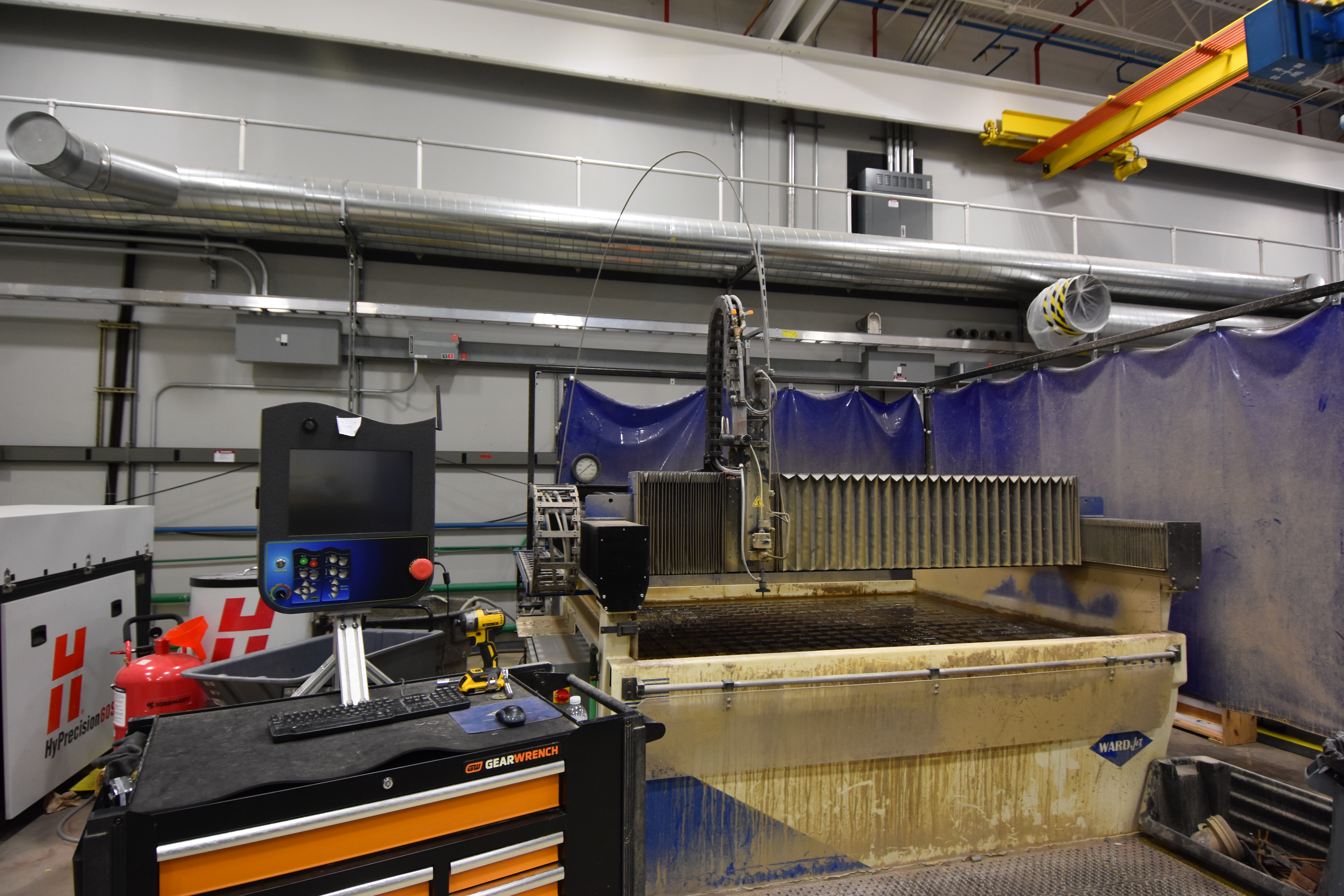 Abrasive Water Jet Cutter
---
Abrasive water jet cutter equipped to use coarse or fine mesh abrasives to achieve fast or detailed cutting respectively. ​
Applications:​
Rough cutting stock material​

Preparing material test specimens
CNC Lathe 
---
CNC lathe with an inverted vertical spindle configuration. Integrated with automatic machine tending. ​
Applications:​
Standard turning operations
 Double Sided Incremental Forming
---
Uses a solid point tool on each side of the sheet metal moving along a CNC tool path to gradually push/pull and squeeze the sheet into its final shape.​
Applications:​
Rapid prototyping of sheet metal parts​

From car fenders to custom fit surgical ​

Advanced metal forming research
 Five Axis CNC Mill
---
A machine that can rotate a part during the machining process to handle complex tasks efficiently. ​
​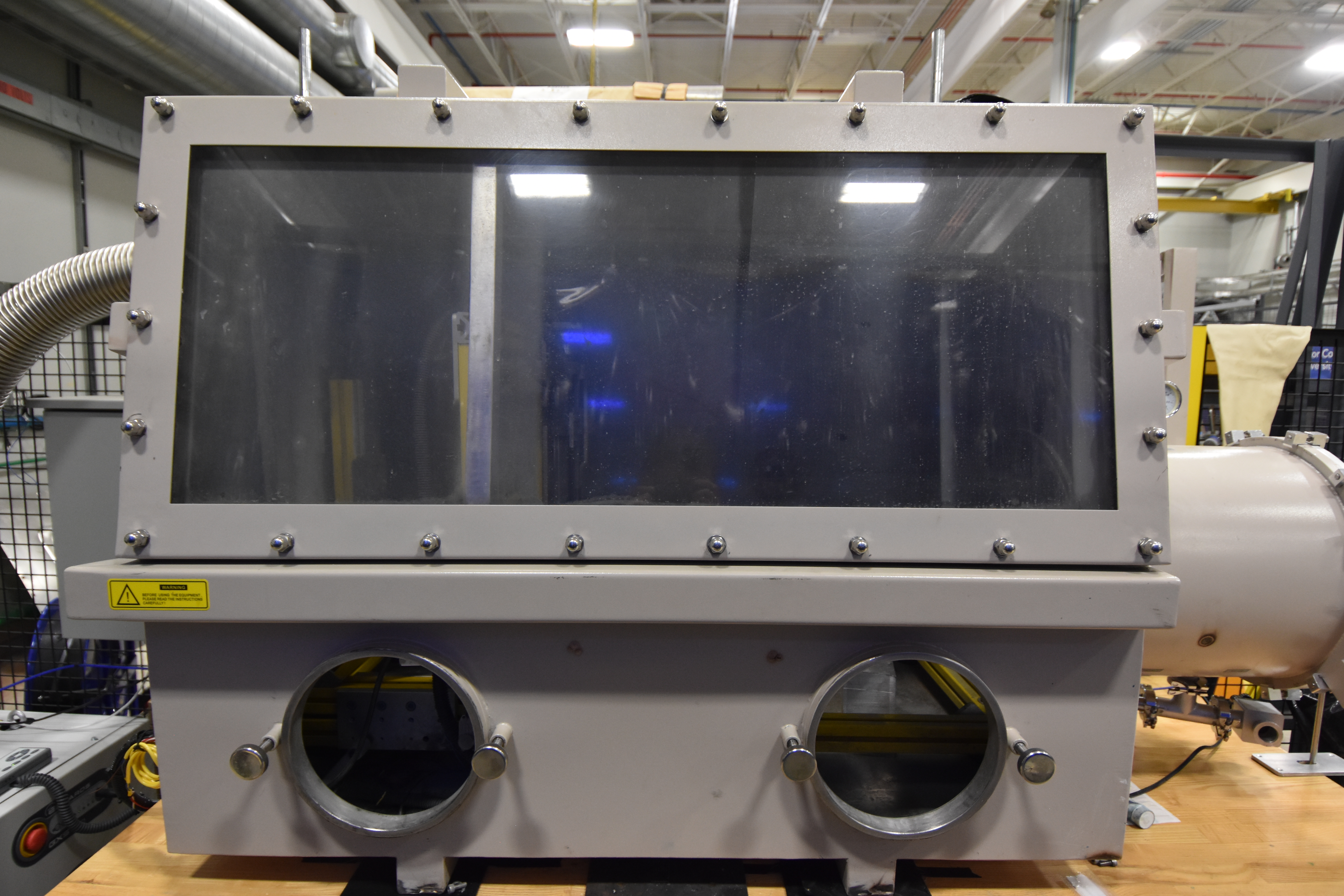 Water Droplet Machining Vacuum Chamber
---
A novel manufacturing process for cutting materials with water.​
Applications:​
Ultra-fine kerf width sheet metal cutting​

Cutting composites without causing delamination​

Surface roughing