Home
COLLEGE OF ENGINEERING & PhySICAL SCIENCES
The University of New Hampshire College of Engineering and Physical Sciences empowers creative thinkers, innovative problem solvers and leaders to make a difference. With world-class programs and faculty mentors, students actively engage in rigorous academics and hands on learning and research opportunities to have an impact in their profession, their community and the world.
---
Advanced Manufacturing
The John Olson Advanced Manufacturing Center is up and running with a focus on industry engagement, student engagement and research as it connects UNH students to real-world learning opportunities. 
Innovation Scholars
The Innovation Scholars program is a research driven introduction to UNH for first-year students under the direction of a faculty member. Students will develop skills that open doors of opportunity at UNH and connect them to the scholarly activity with UNH Innovation and UNH Career and Professional Success. There are multiple research areas to choose from.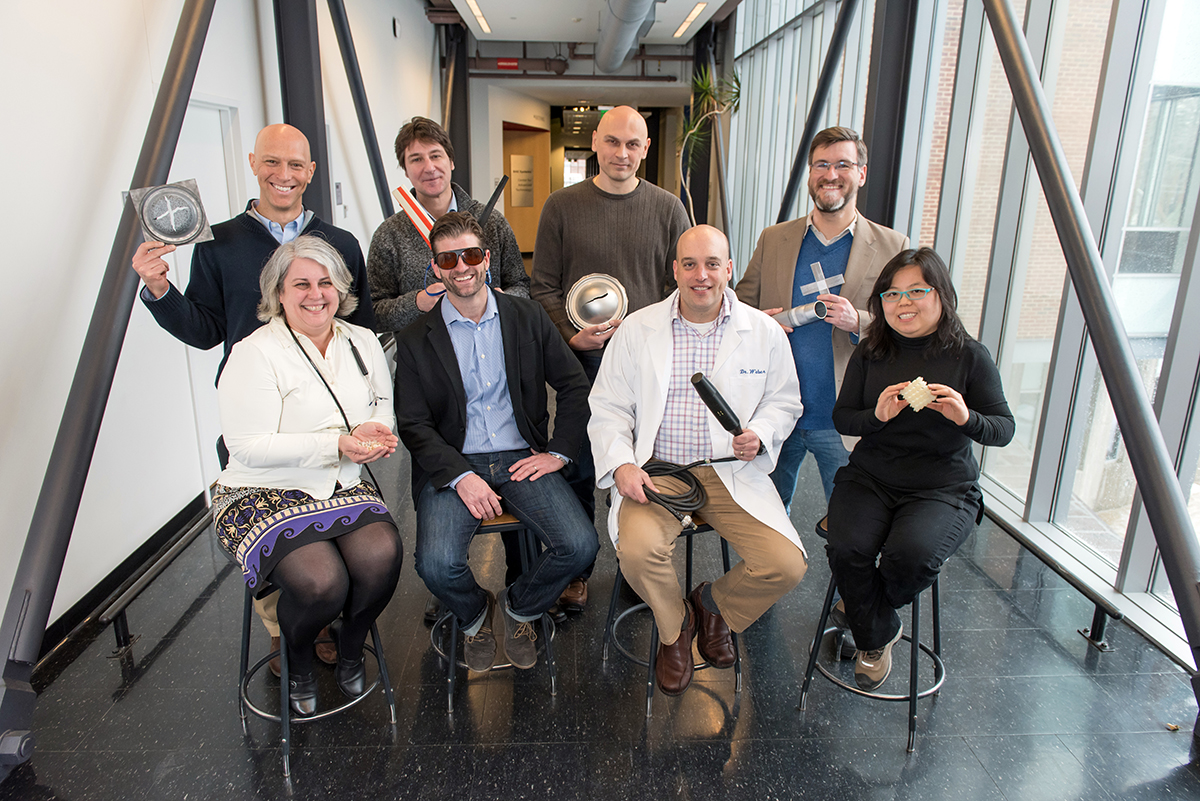 Faculty Excellence
We are proud to celebrate research excellence in our department of mechanical engineering, whose last eight tenure-track faculty hires have received a National Science Foundation Faculty Early Career Development (CAREER) award. It's one of many ways UNH is exploring the edge of possible through research and its commitment to educating the next generation of engineers.