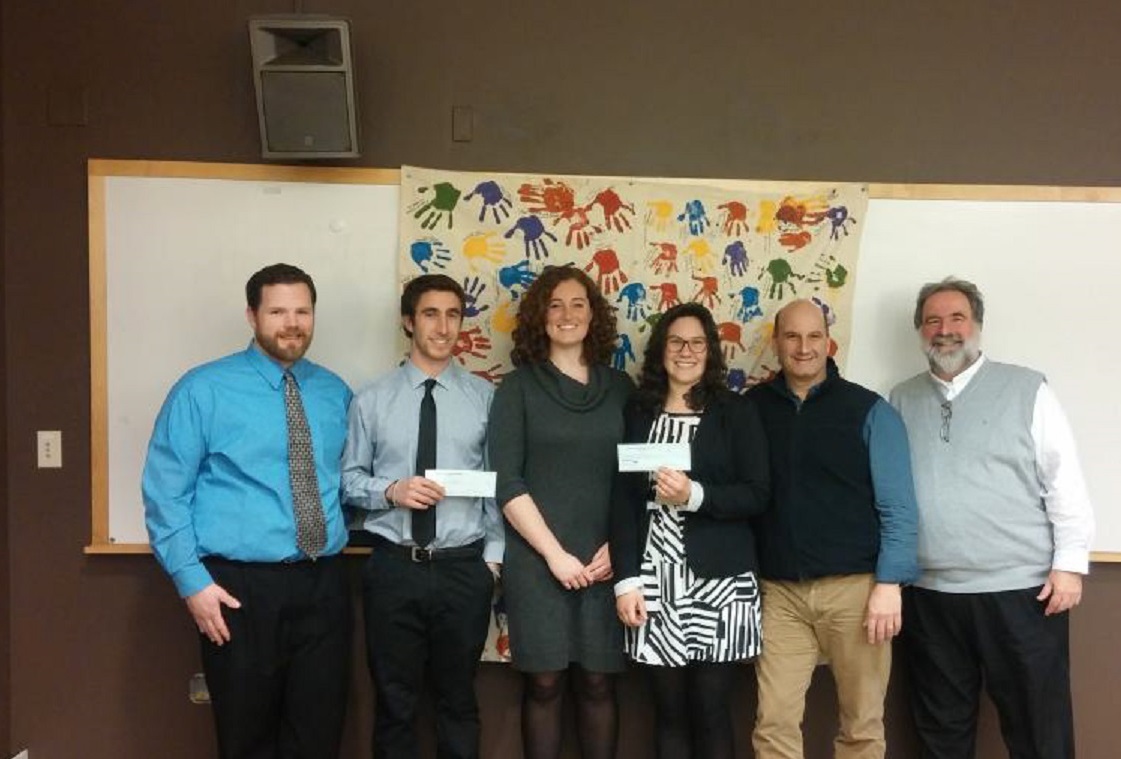 UNH Capstone Students Travel to Ghana, Africa
In August 2014, several UNH students traveled to Ghana, Africa where they spent three weeks embedded in their host community as part of the second phase (Site Visit) of their Senior Engineering Capstone Project.
For the last two years, this special group of students has been working diligently with their faculty advisors and project sponsors on the design-phase of a photovoltaic system that will provide solar power for the Liberation Takumi Community Elementary school in Toh-Kpalime, Volta Region. Their UNH advisors include Dr. Ray Cook, PE, Dr. Erin Bell, PE, and Dr.James Malley, PhD.
Kinner showers for lab safety
Lab safety took a zany, soggy turn Tuesday, when the Environmental Research Group tapped Nancy Kinner, professor of civil and environmental engineering, for a hands-on demonstration of the emergency shower in their Gregg Hall lab. Her dousing not only gave students and faculty experience with this important (if rarely used) piece of equipment, it raised funds for the student group Environmental and Water Resources Institute, which sold raffle tickets for the chance to pull the shower
 Summer 2019  CEE 705/805/796/896 Introduction to Sustainable engineering
CEE 705/805 begins with exploration of the precept that we live in, and must design engineering systems for a world with a finite supply of natural resources and limited life support capacity.  This is nowhere more
true than on an island; life on an island provides a unique lens through which to view challenges of water supply,
energy supply and use, transportation, wastewater and solid waste management, communication, andpreservation of ecosystem services. CEE 705/805 is entirely on-line and is divided into 9 modules(one/week), co-taught by five faculty from UNH and UMass. On Thursday, July 25 at 9am,
students and instructors will meet in Portsmouth, NH and take a boat to the Shoals Marine
Laboratory where CEE 796/896 will be held for 5 days.  The field component at the laboratory will involve hands on application of the principles learned during the on-line modules.  Click here for more information, and here for course syllabus.