The College of Engineering and Physical Sciences(CEPS) at the University of New Hampshire has offered UNH Tech Camp for over a decade. Every summer Tech Camp opens doors to youth, making available the benefits of the UNH research campus. Students from grades 6-12 interact with project leaders, experiencing opportunities in animation, 3D print design, nanotechnology, bioengineering, robotics, forensics and more.
*Scholarships available
*Commuter $450, Residential $850
*All girls programs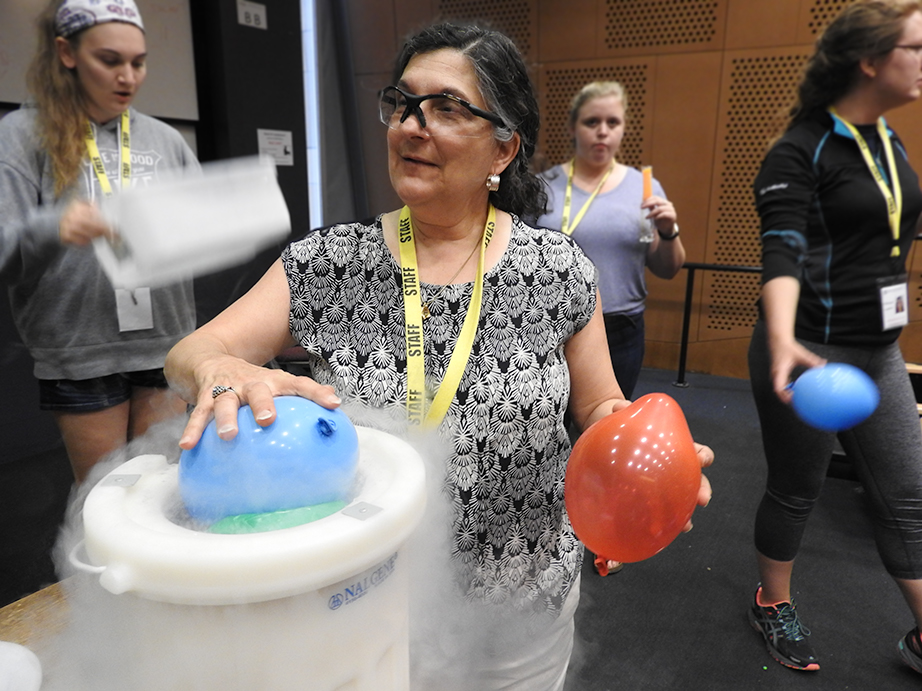 Carmela Amato-Wierda
Faculty Director of Tech Camp
Associate Professor
Materials Science
Phone: (603) 862-2526
Email: 
ccaw@unh.edu
Parsons Hall N139
Durham, NH  03824
Tech Camp at UNH Durham
 
Kingsbury Hall
33 Academic Way Durham, NH 03824
 
Mon. - Fri. 8:30 am - 4:00 pm
 
We will be utilizing multiple classrooms of this engineering building along with the central courtyard for recreational purposes.
Residential Accomodations: A dormitory building (TBD)
Dining: Holloway Commons
Tech Camp at UNH Manchester
 
88 Commercial St., Manchester NH 03101
 
Mon. - Thurs. 8:30 am - 4:30 pm
Fri. 8:30 am - 12:00 pm
 
We will be utilizing the lab/classroom space located on the second floor of the main building. We will also move about the campus, including outside, for some activities.