Global Reach
CEPS faculty and students continue to provide mentorship at South Africa girls STEM camp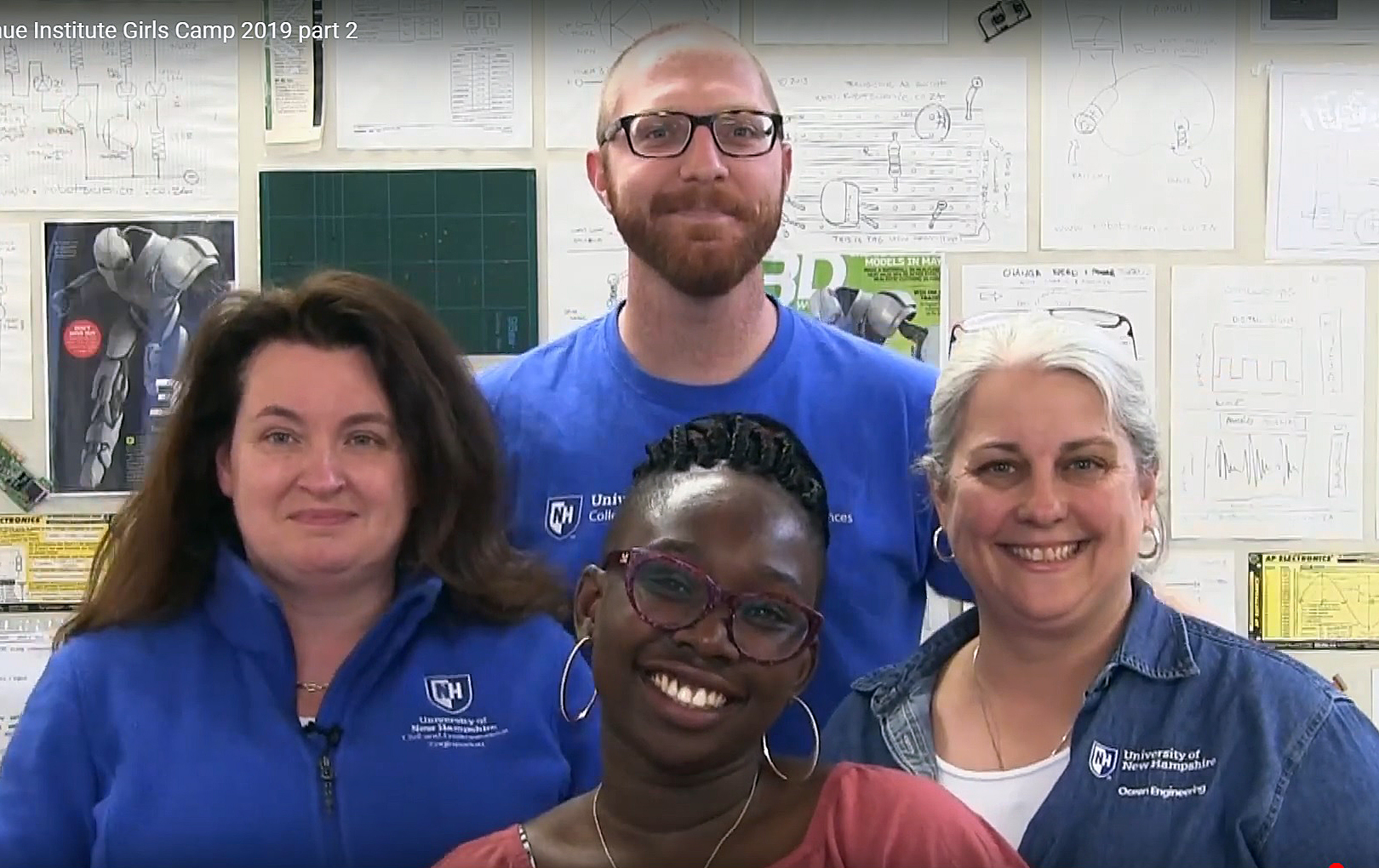 Four members of the College of Engineering and Physical Sciences traveled to South Africa to continue to forge a stronger international science and engineering connection as educators at the FIRST Avenue Girls Winter Camp in July, help at the University of Johannesburg in South Africa. 
The institute aims to stimulate interest in STEM fields among economically disadvantaged girls by developing a pipeline of young people interested in STEM careers will help the country tackle challenges associated with power generation, water supply, transportation infrastructure and other issues. 
This year marked the fifth year a UNH representative contributed to the camp. Attending this year were professor Erin Bell and Diane Foster, and alumni John Turner (PhD. '19) and DJ Ntumi (M.S. '18). The camp was launched by UNH alum Hlelo Giyose, a graduate of the Peter T. Paul School of Business and Economics.