Olivia Dube '20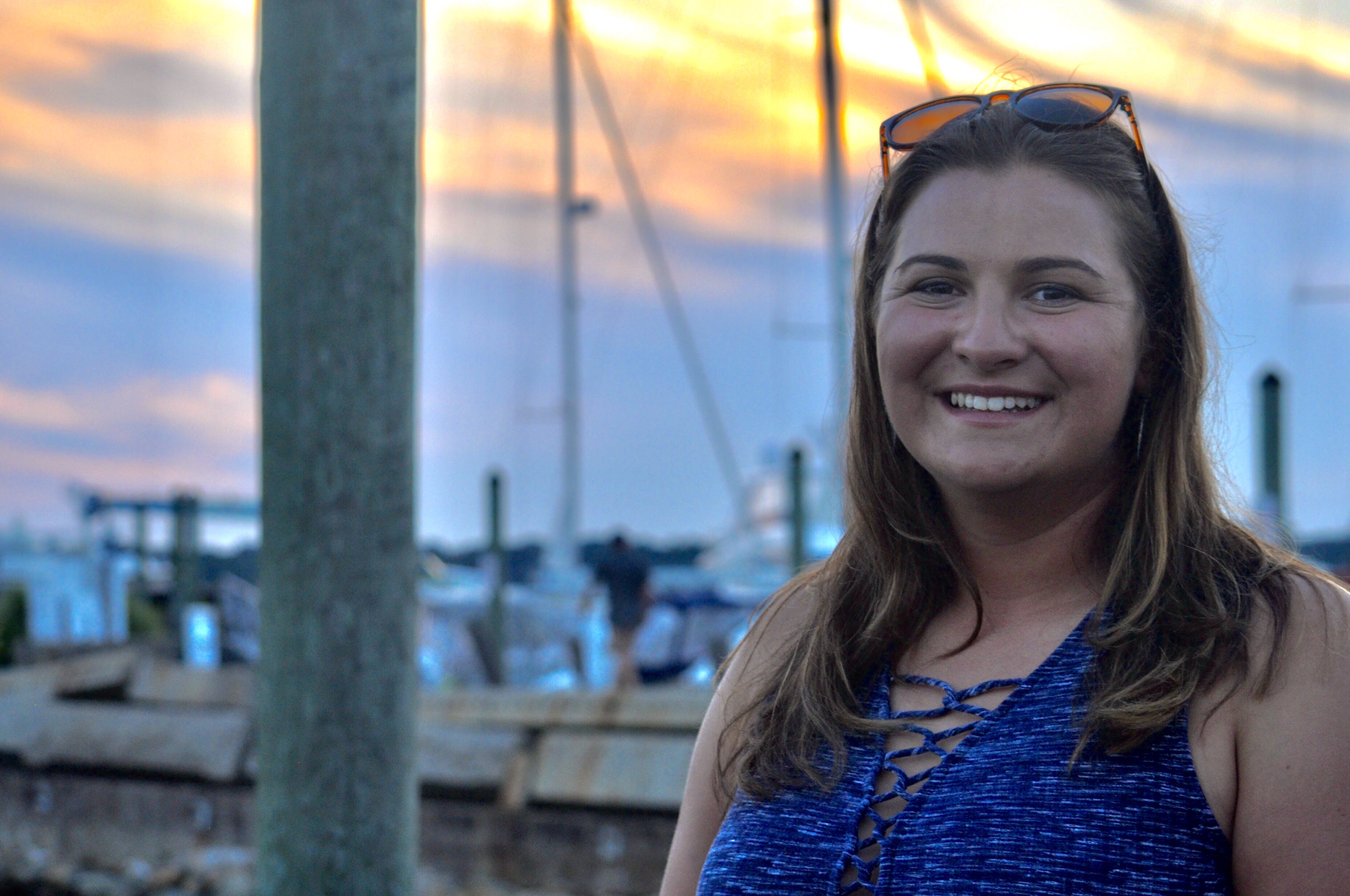 Who is your favorite professor or staff member and why?
My favorite person on campus is Dr. Diane Foster. Dr. Foster was my advisor as well as one of my first professors freshman year. I knew she was passionate about ocean engineering and her excitement shows in everything she does. The way that she talks about the program and highlights all of the possibilities to come of it was what made me excited to be a part of such a unique program! From the start, she has pushed me to exceed my expectations. She has encouraged and enabled me to apply for internships, scholarships, and study abroad opportunities. Lastly, she is someone who I know I can always ask for advice.
Tell us something you're involved with here at UNH.
On campus, I'm a part of a number of co-curricular activities including the Society of Women Engineers (SWE), the Autonomous Surface Vehicle/Remotely Operated Vehicle (ASV/ROV) Team, and the UNH Sailing Team. While I enjoy all three wholeheartedly, my favorite one to elaborate on is the sailing team. Sailing was my initial reason for seeking an ocean-related major. My interest in the way one can manipulate a simple machine (in the context of weather) to cause it to accelerate or decelerate drove my passion for ocean engineering. In a sensory aspect, however, there is absolutely nothing like the smell of salt water, the warm sun glittering on the water, and the feeling of wind rushing past my face - plus, I can't help myself from seeking a little friendly competition. Nothing compares to being part of a team where you feel that you truly fit in and can relate to one another through what you're most passionate about.
What's your favorite spot on campus and why?
My favorite spot on campus is the wave tank in the High Bay of the Chase Ocean Engineering Lab. It's quite amazing to look at the beautiful waves created by the tank and relate them to my classes, or rather to connect the math and science of what's happening in front of me. One day last semester in my Introduction to Ocean Engineering course we were experimenting with towing a lobster trap through small waves. I had climbed down into the small viewing room under the tank and watched the experiment take place from below. From there I was able to see waves and the wake behind the trap from a perspective I had never seen before, really a perspective that would be impossible in any other setting. To this day that was, in my opinion, one of the coolest things experienced in a UNH class. Stated simply, I get really excited when I see the wave tank being used, it's spectacular!
What has been your greatest challenge?
My greatest challenge has been interning with the Autonomous Surface Vehicle Group at UNH's Center for Coastal and Ocean Mapping (CCOM). With this internship, I learned about sonar/radar/lidar systems, how different systems "talk" to one another, and how to use programming as a conduit for this process. When I began last year, all of these things seemed to be outside the scope of a sophomore-year student's capabilities. However, this great challenge has provided me with more learning opportunities than I can count and continues to do so each day.