Safety Excellence
Zahra Panahi '23G and Seth Drahusz '22 recognized for safety performance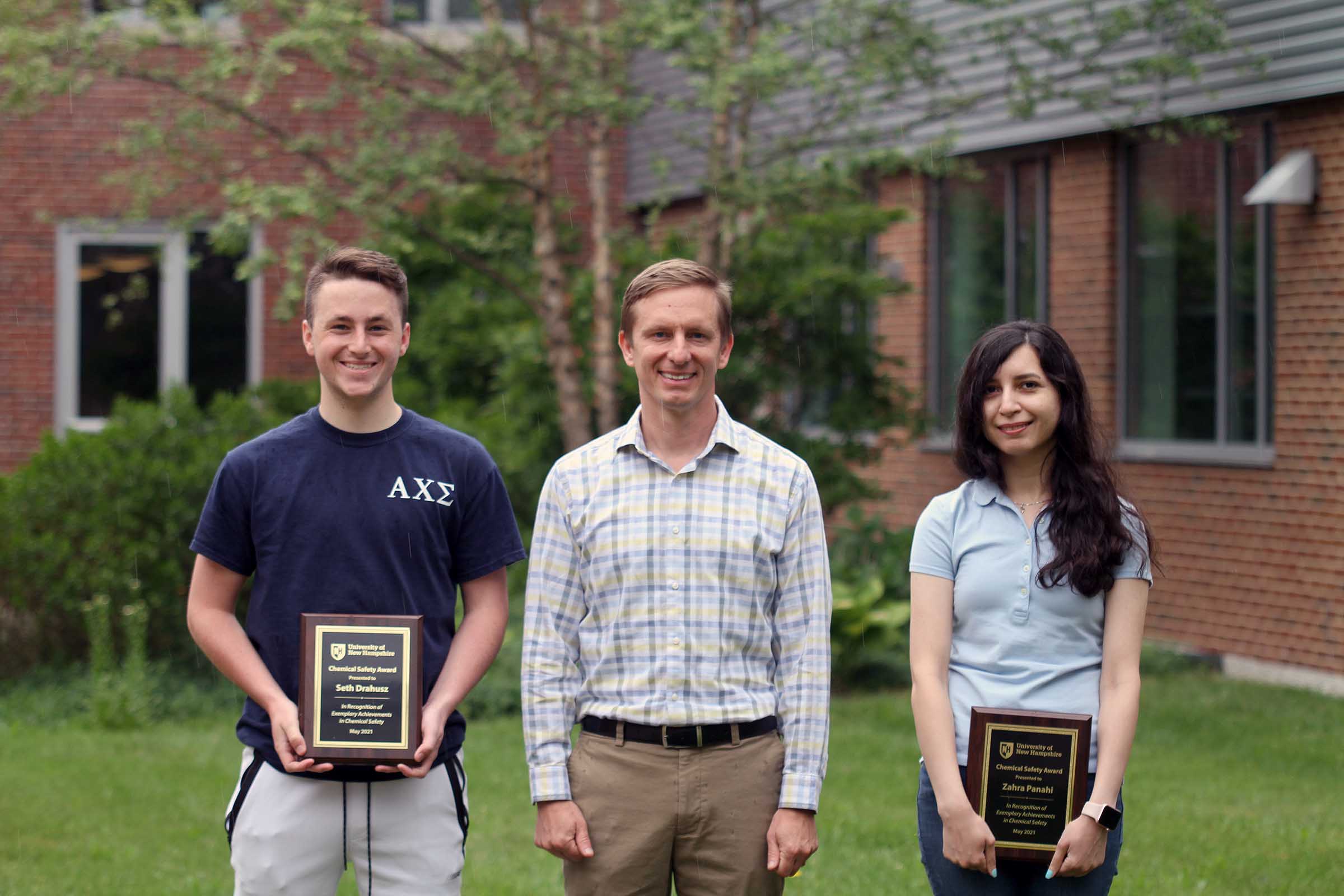 Two chemical engineering students — doctoral candidate Zahra Panahi '23G and Seth Drahusz '22 — have won this year's UNH Chemical Safety Award. The award recognizes a graduate student and undergraduate student who have made outstanding contributions to chemical safety at UNH in the past academic year with a focus on innovation, impact and safety culture. Award recipients receive an award plaque and a $1000 gift made possible by Measured Air Performance. 
Panahi has been conducting research in  associate professor Jeffrey Halpern since 2018, first focusing on the development of a reusable electrochemical α-Cyclodextrin biosensor for resveratrol sensing. She also serves as a teaching assistant for multiple courses.
"I'm honored that I received this award," say Panahi. "I want to thank my advisor professor Dr. Jeffrey Halpern, Andy Glode, Dr. Roy Planalp, and David Edwards who all made time to meet with me to discuss my experiment procedures and reviewed my Statement of Purpose."
Drahusz, a member of Alpha Chi Sigma, is currently conducting research with assistant professor Nan Yi. He thanked Yi and assistant professor Linqing Li and Yi for recognizing his efforts in the lab.
"I am thrilled to have received this award," says Drahusz. "I will continue to further enhance the safety in the lab over the remaining time I have at UNH and show others what I do so that they are able to carry out the same safety protocols after I am gone."