Spotlight on Graduate Student Taoqing Wang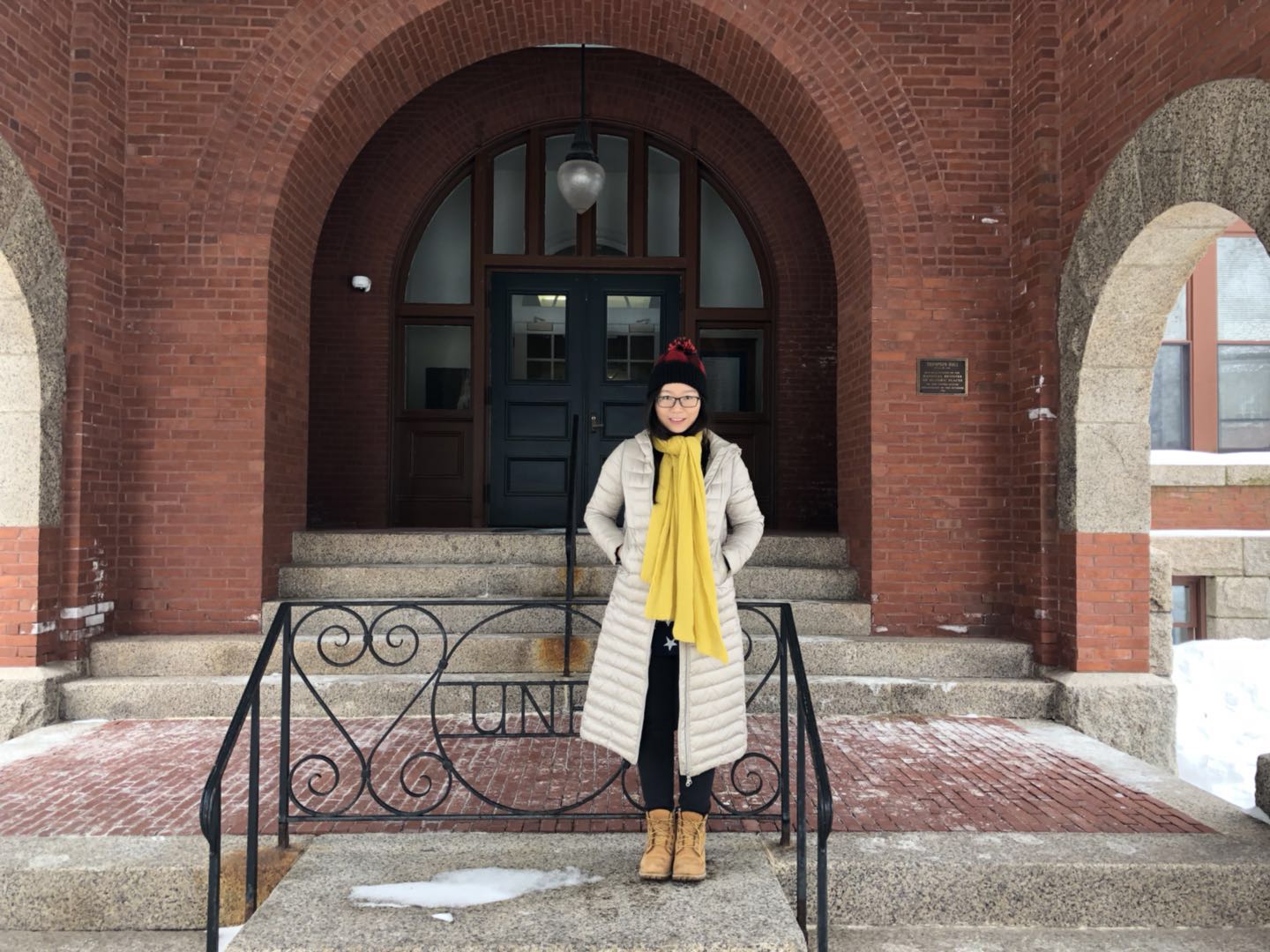 Taoqing Wang was born in Shanxi Province in China and completed her undergraduate studies as a chemistry major at China Agricultural University, Beijing, China in 2010. She obtained her MSc in bioengineering from the China Academy of Sciences, Beijing, China, in 2013 under the supervision of Prof. Jinfang Chu, who was dedicated to developing LC-MS methods for the detection of plant hormones.  
She joined UNH in August 2017 to pursue her PhD in Chemistry and is a member of Prof. Anyin Li's group, which uses Mass Spectrometry to study and manipulate ions. Currently she is working on the in-source pre-concentration ambient ionization for analysis of PFCs in drinking water.  Besides, she is also actively involved in developing new methods in mass spectrometry (MS) using novel devices that have unique parameters. 
During her spare time, she enjoys reading novels and watching movies. She also likes cooking food with her husband and considers herself to be most skilled in cooking noodles.